We have so much jargon and so many acronyms in the energy industry that it is easy to confuse non-energy professionals. As many of you know, I'm a big proponent of clarity and simplicity – the fifteen-second elevator pitch, the one-page proposal, the one-page financial summary, and so forth.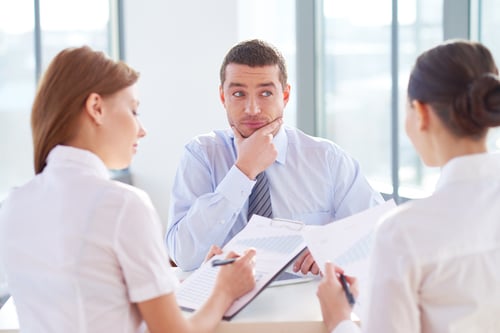 When you're talking to a prospect or customer, always keep in mind that they are not (usually) experts in your industry. One of the quickest ways to lose a sale is to make your prospect feel overwhelmed, and one of the sure-fire ways to make your prospect feel overwhelmed is to talk to them in a "different language."

A graduate of our Selling Energy program told me a story about a meeting he had with a prospective buyer. After meeting with several lower-level managers, he secured a meeting with the chief financial officer who had the power to make the final decision. Ten or fifteen minutes into the meeting with the CFO, the CFO stopped him and said, "Excuse me, I just have one question. What is 'HVAC'?"

As you can clearly see from this story, even something as basic as "HVAC" can be foreign to a non-energy professional. You're better off assuming that your prospect doesn't know the first thing about what you're selling. If you can present the facts in a way that a child would understand (without belittling your prospects, of course), you'll have a much better chance of getting through to them and helping them connect the dots.