About
About Selling Energy
Selling Energy develops and presents award-winning in-person and online sales training workshops. We exist to facilitate the success of individuals and organizations by providing exemplary training, service, and support. This applies to all of our employees, our clients, and the industries we serve.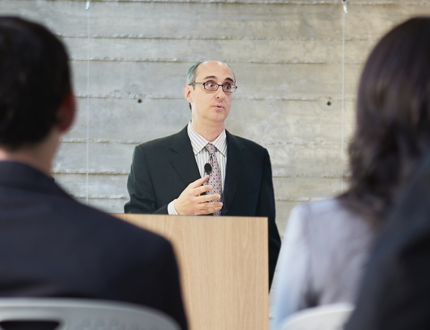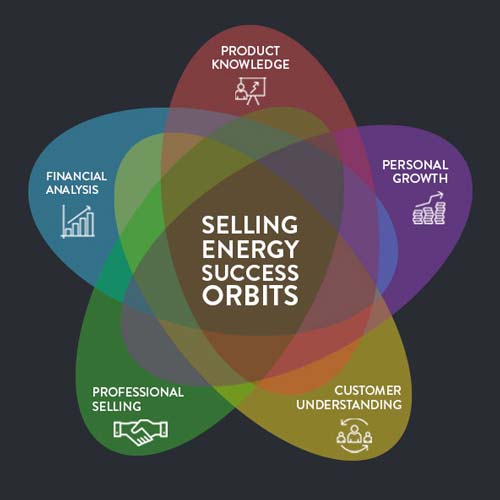 Award-winning sales training.
Selling Energy helps people to advance their careers and become better sales professionals through our award-winning in-person and online sales training workshops.
Selling Energy is disrupting the sales training industry and turbocharging the success of individuals and organizations around the world.
Through our individual courses and membership programs, Selling Energy's sales training workshops support a broad range of customers from the eco-entrepreneur to the Fortune 500 Company.
We focus on teaching people how to drive energy solutions by connecting the dots for decision-makers. Our sales training workshops are designed to get attendees to take action, to identify and advance more projects, to increase participation in incentive programs, to post greater energy savings, and to make their (or their customers') operations more competitive, profitable, and valuable.

Each of our sales training workshops delivers insights and skills that make attendees more successful the very next day. We ensure training initiatives are successful by not only delivering the course content and materials, but also providing follow-on reinforcement, coaching, and community support.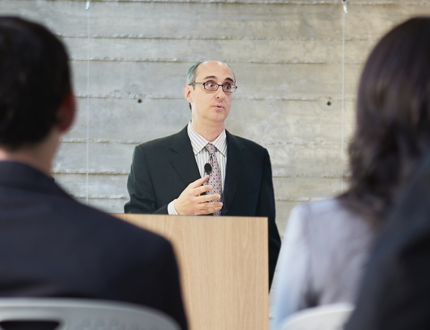 We aren't your typical sales training firm.
The market is filled with trainers who claim to provide proven strategies for "consultative selling" and many other buzz terms. The curriculum of our sales training workshops artfully combines instruction on professional selling, energy solutions sales, financial analysis, and segment-specific business acumen.
Selling Energy's mission is to create efficiency sales professionals who:
Find the highest-value targets and capture their attention
Map the decision-making chain and skillfully assess motivations
Concisely communicate value and artfully blend emotion and logic to neutralize objections
Perform in ways that achieve results and merit emulation
Replace myths with math and escape the clutches of simple payback period
Capture their prospects' interest by framing projects in terms their customers care about
Understand and sell all of the cost benefits of enhanced efficiency
Rachel Christenson and Mark Jewell launched Selling Energy in its current form in 2011 with the goal of transforming the way companies in the energy efficiency and renewables industries go to market with their products and services. The company was originally founded in 1993 and operated as Energy Efficiency Funding Group, Inc., an energy efficiency consulting firm, until it was put on hold in 2000 when Mark founded a venture-capital-backed firm in the energy space and served as its CEO for nearly ten years.
At the dawn of a new decade, it became obvious that the lack of sales skills was not unique to the energy space. Sales, which drives a multitude of trickle-down benefits in the economy, is now the second hardest job to fill in the United States. In 2012, Selling Energy stepped up to fill a critical educational void for new and incumbent works by expanding its curriculum to offer sales training workshops applicable across a broader variety of industries.
In 2017, Mark Jewell received the prestigious Stevie® Award for "Sales Training or Education Leader of the Year." His first book, "Selling Energy: Inspiring Ideas That Get More Projects Approved!" quickly became a Wall Street Journal bestseller and won accolades from the Axiom Business Book Awards and the Reader Views Annual Literary Awards. The book continues to be on Amazon's list of best-selling audiobooks. Selling Energy has been featured for multiple years on Selling Power's list of Top 20 Sales Training Companies, the Inc. 5000, and the SF Business Times list of fastest-growing private companies. Clearly, Selling Energy's message resonates well in a world where neither academic institutions nor real-life workplaces provide sufficient training in energy-solutions-focused professional selling.
Company Details
Selling Energy is headquartered in Nevada and its team members are located across the U.S.
@SellingEnergy
Specialties: In-person Training, Keynotes, Online Training, Blogging
Website: https://www.SellingEnergy.com
Industry: Professional Training & Coaching
Type: Privately Held (Rachel Christenson

and

Mark Jewell)
Headquarters: 316 California Avenue #200, Reno, NV 89509

United States

Company Size: 11-50 employees
Founded: 1993
Selling Energy is part of EEFG, Inc.