Online, market-specific knowledge database
Segment Guides™
Market-segment-specific intelligence that helps reframe the benefits of energy projects so they can be measured using the yardsticks your prospects are already using to measure their own success
Connect the dots, capture your prospects' attention, and focus on "why" they absolutely need what you're selling by really doing your homework and taking a market-segment-specific approach to sales.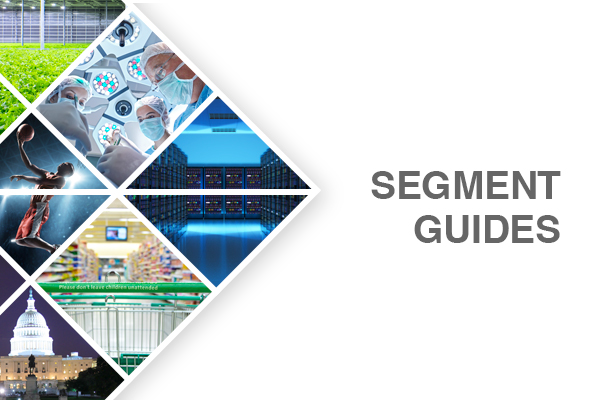 Segment Guides™ is a licensed online database that provides energy professionals with the jargon, yardsticks, and sound bites they need to establish credibility with their prospects and customers.
Connecting the dots between energy projects and non-utility-cost financial and non-financial benefits is an important dimension of this database. With Segment Guides™, energy professionals will find it easier to open a conversation, or revitalize a stalled one, with confidence.
Purchase Segment Guides™ +
Selling in 6
™
Platinum


Segments Currently Available
Bakery Goods & Snack Processing
Biotechnology & Laboratories
Colleges/Universities
Commercial Real Estate
Dairy
Data Centers
Electrification
Government
Greenhouses
Grocery
Healthcare
Hospitality
K-12 Schools
Large Assembly
Manufacturing
Meat & Poultry Processing
Parking Garages/Lots
Residential
Restaurant
Retail
Senior Living
Service Retail
Warehouses & Cold Storage
Water Distribution/ Wastewater Treatment

Bonus Resource: Digits to Widgets downloadable worksheet
Segment Guides™ has been updated to contain segment-specific implications of the COVID-19 pandemic and the recession.
What segments are most disadvantaged by COVID -19 and economic downturn?
What segments are doing well?
Who might have have greater access to low-cost capital?
Who might have dollars earmarked for expansion that could be re-applied to expense-reducing CapEx?
How could proposals be reframed to resonate with what your prospects care about most today?