Given the financial pressures that many homeowners are experiencing these days, you might be tempted to think that selling efficiency solutions to single homeowners or homeowners' associations is a fool's errand. That simply isn't true.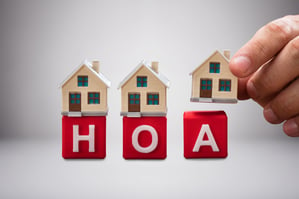 Some people are interested in efficiency improvements to their home for comfort's sake. HVAC contractors will tell you that they don't care about their utility bills as much "staying cool in the summer and warm in the winter." However, in my experience I've discovered there are more complex drivers than that. In today's economy more people are working from home than ever. Now they're looking at their thermal comfort during the day as a critical part of their business success. They can no longer ride on the coattails of their employer's air conditioning and heating through the seasons. They're also becoming aware of the shortcomings of their homes: the odors, the drafts, the poor indoor air quality and so on. In short, these things are becoming harder to ignore since they're now spending twice as much time at home.
On top of that, the systems they're using at home are being taxed. In some cases, they're being used 24 hours a day! It's important that these systems are maintained and as productive as possible. In some homes, children are attending their college classes via distance learner from home. The same could be said for kids in childcare or in K-12 classes. Grandparents might be moving in as well, taking refuge during quarantine. As a result, more energy is being used in these homes than ever.
So, there's a lot of strain on households right now. How can your services help with that? I'll give you an example. If someone upgrades the insulation in their walls, they'll not only be more thermally comfortable and have lower utility bills. The increased insulation might also make the home more acoustically private – hearing less noise from passing traffic. They won't hear their neighbors mowing their lawns or a dog barking down the street. If they have ENERGY STAR windows, it might be even quieter. They now have privacy from the outside world. Bottom line, the occupants will enjoy greater peace of mind in their own spaces while they're working or learning.
Notice that this isn't about saving energy, but rather creating a more acoustically private environment. This could be seen as a luxury, like adding a deck to the back of a house or upgrading a kitchen. It could also be seen as a necessity for an overcrowded home.
Here's another example. If you're a homeowner and paying utility bills, you're might be able to deduct a small portion of your utility bill to account for the square footage that's now dedicated to your home office. However, for the most part, your utility bill will still be paid with after-tax dollars. So, if your utilities have skyrocketed since you're spending more time at home, cooking more (rather than eating out), having college kids home instead of in their dorms, the largest portion of that increase is being paid with after-tax dollars. Ouch. Bottom line, the fact that any money you save on your home's utility bill is being saved after-tax, the return you would earn on efficiency investments compare very favorably with alternative investment vehicles like CDs, bonds, stocks, etc.
What about using energy efficiency upgrades as a way to invest in your home? You'll not only get the additional comfort and convenience of having those systems installed, but also a higher appraised value that will help you whenever you decide to sell or refinance it. I recently saw data that proved that the cost of adding fiberglass insulation to your home was recouped 100% in higher appraised value. And remember, if your utility covered half the cost of that upgrade, you'd actually be getting 200% of your first cost back!
When it comes to homeowners' associations things are different. There are several players you need to impress. First of all, there are the homeowners that serve on the board. They are the ones who solicit proposals and make decisions. The second is the property management firm, which is often outsourced. If you have good relationships with those people and make it clear that this is about improving the value, comfort, security and safety of the real estate, you'll have a better shot at grabbing their interest.
Let's say there is a subdivision of single-family homes that was built by the same developer over a multi-year period. If that's the case, why don't you go to the homeowners' association and offer a special discount? Provide a case study of those you've already helped and team together for a marketing push. It would be more cost-effective for you to complete 10 jobs on the same street, and you could pass that savings along to the homeowners' association members if they helped you recruit multiple homes interested in your services.
As for income-producing residential properties, there are significant non-utility-cost financial and non-financial drivers to consider. Energy efficiency improvements result in better tenant retention and attraction as well as better control of the building systems and overall reliability. Buildings with these kind of improvements can charge higher rent. Let's say your glass ceiling of all-in occupancy cost is around $1,500 a month; let's say it's $1,300 in rent and $200 in utilities. If you decrease the tenant's monthly utility bill by $50, you have given yourself headroom for raising the base rent for each upgraded unit by a similar amount. If you have a 100-unit apartment building, that means gaining $5,000 a month or $60,000 a year. If the cap rate for that apartment building is 6%, the appraiser might be able to justify an additional $1,000,000 in asset value (i.e., using the Direct Capitalization approach to the Income Approach to Appraisal, $60,000 divided by 6% is $1 million).
Continuing with the theme of how energy upgrades can create value in residential income property, when you start thinking about the economic drivers for owners, portfolio managers, asset managers and so on, you can connect the dots in some really interesting ways. There will be improved occupancy, which saves money in the long run. Every time a tenant moves out, the landlord typically loses a couple weeks of rental income as the unit turns over. Moreover, there are maintenance costs: cleaning, painting, and repairs required to prepare the unit for a new tenant. You may cover some of this with a security deposit, but you'll still suffer a loss of time and revenue. I've seen situations where an entire year's profit on a rental unit is offset with a single month's vacancy.
Another advantage to consider is curb appeal. The building looks better from the street when people drive by. All of a sudden the interest in the place might go up. People will see it and think, "I'd like to live in that building. It looks great." If the parking lot is more illuminated, the property will catch the eye of passers-by... and the security cameras will be better able to catch any illegal activity because the lighting has been improved. Drivers of electric vehicles will notice if you have charging stations in your lot, which is something that will move from being an interesting amenity to being a required amenity in the not-too-distant future. I heard that in San Diego, a landlord had to turn away five potential tenants in a given year because his property didn't have those EV charging stations. Those five units could have created $7,500 per month in additional rental income, which would have supported more than a million dollars in increased asset value.