For many of us, the holidays offered time to be with loved ones and to enjoy the season's festivities. However, it may not necessarily have been the most restful period, especially with all the end-of-the-year obligations and weather-challenged commuting while visiting family. In this Saturday's productivity post, we highly recommend the idea of carving out time for a Think Break.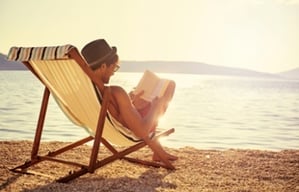 According to productivity writer, Chris Bailey, a Think Break offers extraordinary value to one's professional life. During a Think Break, individuals take a step back to reflect deeply on their work, while also further investing in their skills. Bailey notes that some of the most successful individuals of our time, from Bill Gates to Warren Buffet, take advantage of the idea behind the Think Break.
Read the full article here.