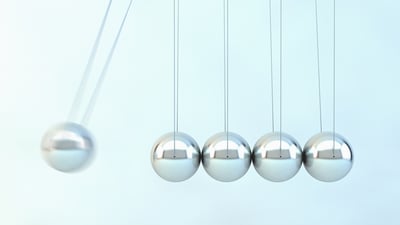 Finding new prospects is a time-consuming activity and often requires a great deal of research, cold calling, email campaigns, and so forth. If you've ever done repeat business with a past customer, you know how time-efficient (and financially rewarding) it can be. When is the last time you combed through your customer list to consider how you might continue to provide value for them?
I was interviewing a very successful efficiency sales professional in preparation for a two-day presentation that I gave to a group of mechanical contractors. This sales professional had recently decided to expand his business beyond service contracts and reactive service calls, and start focusing on proactive, owner-direct, non-bid efficiency-motivated retrofits. He shared with me that his change in focus had paid off handsomely. He said, "90 percent of our roughly $10 million in energy work last year came from existing customers."
That statement underscored something I've been telling vendors and service providers for years. People say, "I want to morph this service business into an energy-efficiency retrofit company. I don't know where to start. Where am I going to find new leads?" Are you kidding me? You have file cabinets (or cloud-based server folders!) filled with projects you've done since you first set up shop. You already know their situation. You know what the installed systems are. You know where the skeletons are buried in those buildings. You know which systems are legacy systems, no longer supported by their manufacturers. At least some of those installed systems have an obvious upgrade path that you could suggest.
The sales professional I mentioned earlier used that valuable information to his advantage. He said, "Well, these are the buildings that we're servicing. We happen to know that some of these buildings are paying us more in maintenance annually than they would be paying in debt service to replace their existing systems with new ones. Let's sell them some new equipment."
Bottom line, take a careful look at your existing customers. You have the advantage of being the incumbent. You have the advantage of already having a relationship with them – you're trustworthy, you're always on time, you charge them fairly, and you've been doing business with them for years. Those factors effectively eliminate the trust-building phase of the relationship that you would have to go through with any new customer.
So, pay attention to your current stable of customers. There's a lot of work that can be done without ever calling anyone new. And, by the way, every present customer for whom you design new solutions has plenty of other peers who will eventually become referrals for you if you play your cards right and inject new value into your existing relationship.
---
Want our daily content delivered to your inbox? Subscribe to the Selling Energy Blog!