In yesterday's blog, we discussed some of the yardsticks that key decision-makers use to measure their success. In that blog, we used the hypothetical example of an HVAC sales professional selling "smart valves." Using the same scenario (and some fun alliteration), let's discuss some reasons that a prospect might become interested in installing smart valves in their building.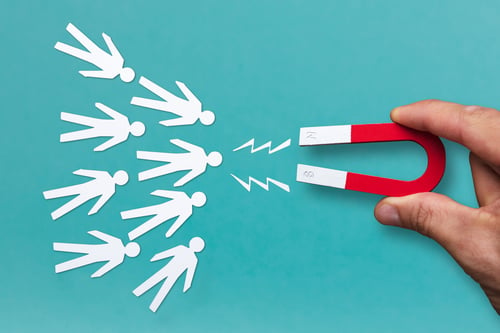 Credibility: Let's say you're a controls contractor or a retro-commissioning expert. When you're competing for work, you demonstrate your credibility when you say to your prospect, "Not only can we take care of your existing mechanical system, but we recommend that you install some of these smart valves to make sure that the amount of chilled water your physical plant is generating and distributing through the building is the sensible amount of chilled water that is needed."
Capital Cost Avoidance: As I mentioned in the blog yesterday, the Chief Financial Officer or one of her colleagues might consider the smart valves to be a less expensive approach to improving comfort or satisfying new load than adding chiller capacity.
Control: The chief engineer would likely appreciate knowing that his finite operations and maintenance effort is allocated optimally. It gives him a level of confidence about how well the building is being run.
Case Studies: If you include a case study with the installation, you would satisfy the prospect's desire to be publicly lauded for their environmental initiatives. The case study would show, in a very public way, that they are doing a great job in reducing their carbon footprint and making better use of their utility dollars. Utilities, universities, and even building engineering firms may actually be more interested in the case study than the savings.
Credentials: Your prospect may say, "If we put these smart valves in, we'll be able to have better control over the amount of kBTU per square foot that we use in this building. That might make us eligible for an ENERGY STAR® label. Ultimately these credentials would give us more kudos in the environmental press and might even qualify us for an award for which we wouldn't have otherwise qualified."
Confidence: If you can provide visible evidence that savings are actually occurring, you would instill a sense of confidence in your prospect. There are lots of energy service companies out there doing "pay for performance" scenarios that depend on a verification of system operations. To the extent that these smart valves actually give you data to tell you what's happening in the building's chilled water system, it might yield visible evidence that savings are actually occurring, enabling the utility to write a check to reward the realization of those savings.