Winston Churchill once observed, "Success always demands a greater effort." If you're passionate about what you're doing and believe it is of benefit and value to others, then perseverance can take you a long way.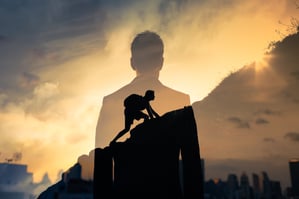 Take the Slinky as an example, which is explored in this quick read on Inc. Its inventors' vision for a children's toy was quite simple, but hard to sell. It was only through repeated attempts that it became a success.
The same could be said for Thomas Edison, who is famous for saying, "I haven't failed, I've just found 10,000 ways that won't work." Resilience is key when you're a sales professional, but sometimes we have to remind ourselves. Does failure necessarily mean it's the end of the road? No. Remember that if you press on, amazing things can happen.