Today, we'll continue with a couple more ways to inoculate your presentation against objections like "My tenant's leases are all 'net' – why should I care about efficiency improvements?"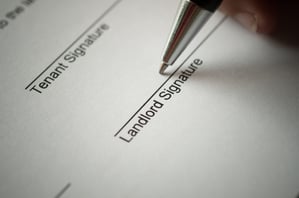 Lower Op Ex also means lower base years (or lower expense stops) for new leases. It's a truism that in a fixed-base lease (e.g., a base year lease or an expense stop lease), the landlord limits the portion of operating expenses he's obligated to pay before the tenants start contributing. The point at which the landlord stops paying for operating expenses will be informed by either last year's operating expenses (if the new lease is signed early in the current year) or this year's operating expenses (if the new lease is signed later in the year). This means that if the landlord reduces operating expenses in the year that is used to define the base year or expense stop, the point at which the tenant begins paying for operating expenses would be lower for every year of that new tenant's lease. Translation: taking action to lower operating expenses now, before a new lease is signed, can yield benefits for the landlord in each and every year of that new lease term.
Better tenant retention and attraction. If you have lower Op Ex and/or greater comfort, tenants will be more likely to come to you, and they'll be more likely to stay once they do. You may recall the story I told about one of our ninjas who sold a brand new lighting controls system to a real estate developer in Silicon Valley, and how the tenant appreciated the lighting control system so much that he decided to sign the lease. It didn't much matter whether the landlord captured the savings. What was important is that he signed the lease with the tenant, which provided additional base rent and higher NOI, which in turn supported a higher building appraisal.
You really have to connect all the dots and understand the business dynamics of commercial real estate in order to have the most impactful and compelling conversation with a prospect in that industry.