When it comes to virtual meetings these days, most of the emphasis is on the technical aspects of making them work. Regardless, meetings are much more than the "where, when, and how." There's the "what," which is the content of the meeting itself, and perhaps even more importantly, the "why," without which everything might go off track.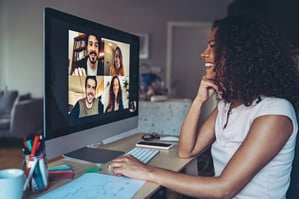 We've all been there: you're in a meeting when someone ends up taking over and going off on a tangent for much too long. Everyone else sits and listens politely, waiting for their turn. This is detrimental to the "what," and believe it or not, there are ways to stop and prevent these kinds of things from happening.
This write-up on Inc. describes how meetings are a group effort, with necessary preparations and agreements between the participants on what kind of etiquette you'll be using. One of my recommendations in the past has been using the "parking lot method" as a way to catalog subjects or ideas that might derail the discussion. In this instance they use the term "ELMO" (code for "Enough, let's move on"), among other practices.
Are you curious? Read on.