One of the things we've undertaken this past year is teaching how to sell through a recession and how to deal with pandemic-related social distancing. One of the main objections sales professionals are hearing now more than ever from prospects is, "We don't have the money."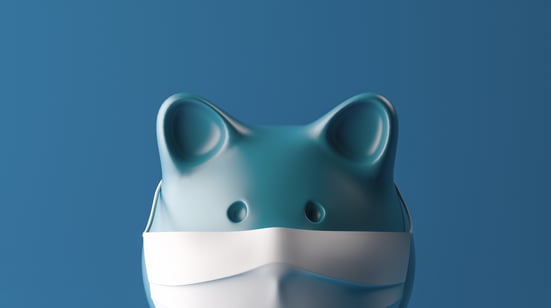 This objection can come in a variety of forms. Here are just a few:
"Our CFO has put the kibosh on all non-essential spending."

"Our budgets are frozen."

"We're keeping our gunpowder dry because we're not sure how long this recession is going to last."

"We can't spend because we're already spread really thin. We don't want to have make any further layoffs."
You can certainly appreciate the emotion behind those sentiments. At the same time, you can take what they're saying and give it new meaning. Let's say you hear the following objection: "Our CFO isn't allowing non-essential spending." Now, we know what "CFO" means. We know what "spending" means. However, do we know what "non-essential" means? Does your prospect? One secret to getting projects sold in times like these is to reframe them as essential spending.
How do you do that?
Your offerings may solve a critical problem. For example, if your prospect has terribly inadequate lighting in a manufacturing facility, they may have a big problem: a safety hazard... perhaps the even the basis for an OSHA violation. If there's an accident, the lawyers could quantify just how bad the lighting was using the same footcandle meter that a lighting vendor would use. Once the dots are connected between the inadequate lighting and the accident, your prospect is on the hook. Their insurance company may pay the damages, but the premiums could skyrocket, assuming the insurance company doesn't cancel the policy. Sadly, these things happen. I remember hearing a story about a factory worker who was run over by a forklift because the driver didn't see them in the shadows.
So, you have to ask yourself, what problems might your offerings help solve? If they are safety-related, you might be in the budget after all. Businesses typically have much bigger budgets for safety than for sustainability. As you can see, even if the CFO had proclaimed "no non-essential spending," as long as your lighting retrofit is reclassified as being essential when viewed through the lens of improving safety and reducing the company's risk exposure, you could very likely get your lighting upgrade approved!
By the way, one of the easiest ways to sidestep the "no non-essential spending" objection is revisiting the meaning of the word "spending." Let's say someone has an efficiency project lined up, but they're having trouble getting their capital request approved. You could line them up with "OPM" (Other People's Money). This includes loans with low interest rates, grants and/or rebates, any one of which could tip the balance and create a positive-cash-flow project with little or no cash out-of-pocket. In this case they would get all of the benefits – utility-cost financial, non-utility-cost financial and non-financial – without ever touching the corporate treasury.
Lastly, you can't underestimate how energy efficiency improvements can increase morale in both owner-occupied and landlord/tenant settings. Improvements in lighting quality, thermal comfort, and indoor air quality have been demonstrated to increase productivity and give a renewed sense of safety and feeling valued. Provided you offer some proof, non-utility-cost financial and non-financial benefits can go a long way toward securing project approval and funding.