As I'm sure many of you know, in addition to energy-focused professional sales training, I also teach benchmarking workshops (both online and in-person). One of the workshops I teach is called, "Leveraging Benchmarking to Build Your Business." As the title suggests, offering a benchmarking service is a fantastic way to build your existing energy-solutions business. It's quick, it's easy, and it's a great way to get your foot in the door with new prospects.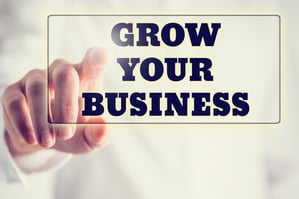 There's simply not enough space on this blog to go into all of the content of the workshop; however, I'd like to share with you a hypothetical scenario that demonstrates how offering to perform ENERGY STAR® Portfolio Manager® benchmarking can lead to new business. For the sake of example, suppose you are talking to a prospect that you met at a networking event…
Prospect: "Well, we kind of have our energy stuff under control."
You: "What do you mean by that?"
Prospect: "We're already energy-efficient."
You: "How do you mean?"
[Notice that I'm using very open-ended questions. This allows you to get as much detail from your prospect as possible.]
Prospect: "We've had a very capable third-party property manager in charge of the building over the last five years and I think he's got his eye on the ball in terms of the utility bills, and I bet he's done some stuff for us to control our energy use."
You: "You know, it's interesting. If your building is as efficient as you think it is – and I have no reason to doubt that you're right – it would probably qualify to receive an ENERGY STAR® building label. Have you benchmarked the building yet?"
Prospect: "No, what's that all about?"
You: "The ENERGY STAR Portfolio Manager tool has been around since the late Nineties, and over a quarter of a million buildings have been benchmarked using it. The top performing buildings receive the ENERGY STAR label. If your building is as efficient as you say it is – and again, I have no reason to doubt that – you may be in the 75th (or higher) percentile of energy performance when all other normalizing factors are taken into account. At that point, you would qualify for the prestigious ENERGY STAR label. Perhaps you've seen it on some of your neighbors' buildings. The label itself looks similar to the ENERGY STAR labels that the most efficient appliances sport."
Prospect: "Yeah, I think I've seen a couple of those blue stickers around the neighborhood."
You: "Yep, those are the ones. All you have to do is score among the top 25% most efficient buildings and you get that sticker of recognition."
Prospect: "How much does it cost?"
You: "Well, I'd be willing to benchmark the building at no cost as a courtesy to get to know you and your operation and so that you can see how we work. If we do find that you have a score of 75 or higher, then we'd have to hire someone else (a licensed professional engineer or registered architect) to verify that the data points we entered into the tool were accurate, and assuming they were, you would receive your ENERGY STAR label shortly thereafter."
Now, assuming your prospect takes you up on the offer, it's very possible you'll both discover that their building is not, in fact, an ENERGY STAR-qualifying building. In that case, you'll go back to them with something like this:
You: "Well, I've got good news and bad news. Which do you want to hear first?"
Prospect: "The bad news!"
You: "The bad news is that you're not quite an ENERGY STAR-qualifying building yet. However, the good news is that you scored a 68, and on the ENERGY STAR scale, that's only 7 points shy of the 75 that you need to get the label. After chatting with your engineering staff, office manager and other people who are familiar with how the building is operated and configured, I have reason to believe that there are a few things we could do fairly inexpensively so that this time next year you'd actually have an ENERGY STAR-qualifying score. Would you be interested in exploring some of those improvement options?"
And there you have it! If your prospect is wise, he or she would be open to a discussion, and you would be the first-choice vendor or service provider for a brand-new, ENERGY STAR label-motivated, energy-efficiency campaign.