Like any essential sales tool, referrals or introductions will emphasize your competence and expertise in your field. People are looking for experts. They're looking for someone who will simplify the decision-making process. Life is too short to delve into the level of detail that you have to know to make every single little decision.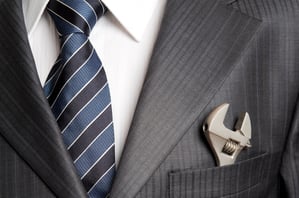 In many cases, referrals will bring prospects to your door. What do you do to secure the sale in this situation? Demonstrate your expertise. The prospect already thinks highly of you based on the referral that brought them to you. You want to reinforce that confidence by demonstrating your abilities.
Here's an example from an experience a colleague related to me. Chris needed some work done on his car so he went on Yelp to find the best shop nearby. He found a mechanic with about 50 five-star reviews, and after reading them, he gave the chap a call and explained the work he wanted done. The mechanic told Chris to come in so he could give the car a test drive and visual inspection. Chris went for the test drive with him and watched him inspect the car. He walked Chris through his assessment and told him that the part he had originally thought needed replacement could actually be fixed relatively easily… and at a fraction of the cost. Chris shared with me that he doesn't know enough about cars to have realized this and that the mechanic could have easily sold him a new part. The mechanic also found one minor leak that Chris was unaware of and recommended he have it fixed, but told him it would be OK for a couple more months. On top of all this, he offered to give Chris a complimentary tune-up.
Not only did this mechanic demonstrate his expertise, he also saved Chris money and added value to the sale. His rates were slightly higher than those of many other mechanics, but Chris justifiably felt confident in his abilities, appreciated his honesty, and was happy to pay a bit more to have a true expert address the situation.
The moral of the story is obvious. Use your expertise to set you apart from the competition. In most cases, once you demonstrate that what you're offering is genuinely superior, price is much less of a concern.