Conveying the cost of delay is a well-worn sales technique. You can use rebate program expiration dates and other time-sensitive cost-saving measures to your advantage. You have to be careful about selling on fear of price increases because that can come off as high-pressure selling. Of course, if there are legitimate time constraints related to price, it's OK to emphasize the value of acting quickly.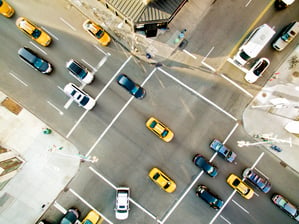 Sometimes the importance of acting swiftly is very impressive. Other times, it's not. I was reading a proposal that was given to me for a $300,000 lighting retrofit in California. They used a standard report template that showed how much energy would be saved in kW and kWh, and which rebates the prospect was qualified to receive. The proposal also showed the carbon footprint reduction in terms of the equivalent number of cars that would be removed from area roadways after the retrofit was completed.

All of these facts and figures have the potential to convey the cost of delay. In this case, however, the salesperson failed to check the self-calculating Excel spreadsheet before printing. The report said that if the prospect invested $300,000 in this project, it would be the greenhouse gas equivalent of removing 0.94 cars from area roadways.

You can just imagine what a jaded CFO might say after hearing, "I want you to spend $300,000 in return for knowing that you removed the equivalent of 0.94 cars from area roadways." You might hear something as genuinely sardonic as, "How about this? How about the board gives me $100,000. I'll buy an all-electric Tesla and leave my own gas-guzzler at home. That will remove the emissions of one whole car from area roadways instead of just 94% of a car, and the company can keep the other $200,000 in the corporate treasury! How about that?"

I use this example to show that you have to be careful whenever you're conveying the urgency of acting now. Make sure that your facts are compelling enough to merit the risk that you take of coming off as a pushy salesperson who just wants to close the sale and collect your commission as quickly as possible.