Sometimes a prospect goes silent. If you have already sent your one-page proposal and have a good relationship with your potential customer, getting back in touch with them is the logical next step. Write something like, "I wanted to make sure you received our proposal. I haven't heard from you in a week or so and want to confirm that it reached your inbox and that you were able to open the attachment."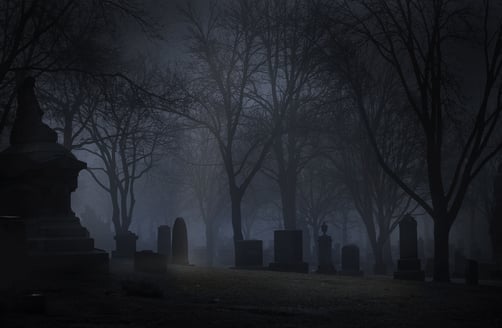 If you send that email and there's no response, there are two things you can do.
You could call the business and get info from the receptionist or assistant. Tell them who you're looking for and that you haven't been able to reach your prospect. Ask if they've been in the office lately, and you might get a surprising answer. There have been cases where a prospect has been on a family vacation or medical leave. On the other hand, if your prospect has been in the office, then it's the perfect time to get back in touch.

If neither your previous message nor the phone call managed to elicit a reply, you could employ the "Are You OK?" email. Send your prospect a message with "Are You OK?" in the subject line and a blank message body, or type "Are you OK?" in the body of your email (and perhaps even leave the subject line blank to make your message stand out from all of the other emails cluttering your prospect's inbox). Once your prospect gets it, they'll likely feel compelled to respond.
The second option should be used as a last resort; however, experience has proven it won't be long before you'll hear back from your prospect. It's incredibly effective. Not only that, it might bring more to the table. Your prospect may say, "I'm really sorry. We just lost two of our best employees and I've been covering three jobs! I'll get back to you about your proposal by tonight. Also, there's this other building that needs your attention. Do you mind if I send that info your way as well?"
There have been times when a lack of communication has been due to something unforeseen and serious. I had a client who dropped off the grid and I became genuinely concerned, but it turned out that his cell phone battery had died. He couldn't get in touch with anyone. There have been other cases where a prospect has been in emergency heart surgery or quit or passed away. Before you become too confused or resentful, remember that anything is possible!

Lastly, if there is still no contact, you might email your prospect one last time and politely let them know that you are moving on and will no longer be contacting them, but that your door remains open if they would like to restart the conversation. Sometimes that email manages to turn things around; however, don't raise your expectations too high. You've done all you can, and now the time has come to move on to other more promising (and more responsive!) prospects who would appreciate your attention.