Winning the sale is only half of the battle. The next steps you take determine the ultimate success of your business. Here are some post-sale strategies that will keep your business running strong: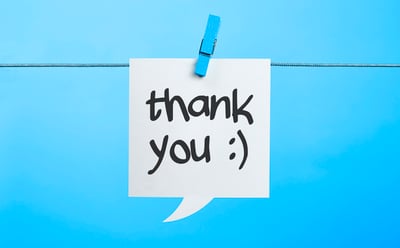 Send a welcome package

. Include a

thank you letter

, a "how to get the best use out of our widgets" report, and some other helpful tools that nurture the relationship and offer post-purchase reassurance. This is a very powerful tool in increasing referrals and minimizing refunds.

Write two review letters

: A 2-week review letter with a feedback form and response-maximizing device, and a 6-month review letter asking for their feedback and mentioning that you will call to review their situation.

Create a nurturing program

with a total of two nurturing pieces per year as well as two to three letters asking for a repeat sale (this will depend on your specific industry).

Run a referral campaign

designed to generate high numbers of direct

referrals

in return for an incentive.

Send a newsletter

at least four times per year. Since most clients have email, an e-newsletter will suffice.

Send a "special offer" letter

. One of the reasons some businesses don't generate much repeat business is that they simply don't ask customers to buy from them again!