"Many of us are more capable than some of us, but none of us is as capable as all of us." - Tom Wilson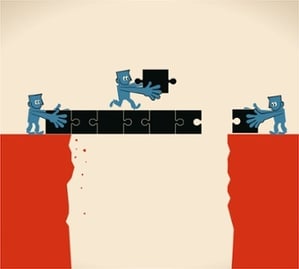 The ability of a team to work together efficiently and effectively can have a major impact on the success of an organization. Your team may be comprised of highly skilled individuals; however, if they don't mesh well with the rest of the team, their talents may ultimately fail to increase the overall success of the company.
In this oldie but goodie LifeHacker article, individual members of a great team feed off of one another and form strong relationships. The article proposes that there are several key characteristics to look out for when hiring new employees. These characteristics will help you determine if the individual is likely to be a good "team player." For more on this topic, I recommend reading the full article here.