In keep with last week's one-page proposal discussion, I'm a firm believer that there are several different one-page proposal formats. Today let's explore four different proposal types.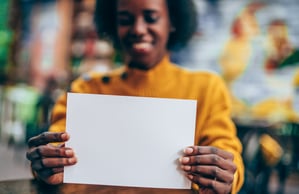 A proposal to initiate a project

. Let's say you've collected enough data to put together a compelling proposal, one that you really believe in and find persuasive. You have also carefully researched your prospect's needs and are ready to pare it down to 400 words or less. This is the basic format: one-page proposal 101.

A proposal improving on your previous one(s)

. This is a revitalization proposal. Perhaps your first try was overly wordy, not to the point, or focused on the wrong things. It's a second attempt to convey a compelling message and outline a path forward.

A "soft circling" proposal

. This is a proposal addressing one of various departments within a complicated organization. It's part of the process to get everyone on board with your product or initiative by appealing to each decision-maker or influencer's individual issues and needs.

A weighted-average proposal

. You probably already have at your fingertips a series of previous projects that look very much like the project you're currently proposing. By assembling a weighted-average version of those previous projects' costs and benefits, you can paint a picture that your current prospect will find familiar and enticing.
Obviously, there are lots of ways to present your case. It depends on which situation you find yourself in and how you want to reach your client. Which proposal format is best for your current situation?