Selling in 6™ C&I Platinum + Segment Guides - Renewal
$995
35 Hours
Learn how to sell energy projects more effectively with 6-minute lessons online, on-demand.
Cost-effective, time-efficient and easy to deploy. The trade press calls Selling in 6™ a "sales manager's dream."
More than 25 years of energy-focused sales experience have been distilled into hundreds of visually engaging 6-minute lessons.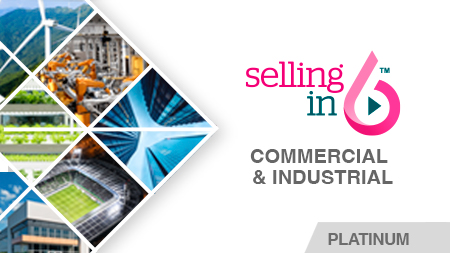 About Selling in 6™ C&I Platinum + Segment Guides - Renewal
Selling in 6™ provides energy-solutions-specific professional sales training delivered in six-minute lessons that are accessible via smartphone, tablet, or any other internet-connected device. Lessons can be viewed or simply listened to. They are keyword-searchable, can be assembled into custom playlists, and, can be reviewed as often as needed. Each section of the curriculum features questions that check for understanding. The course content blends the instructor's nearly 30 years' experience selling energy solutions with the accumulated input of more than 15,000 energy professionals who have taken Selling Energy's training so far. This program includes live/virtual access to the instructor via monthly two-hour Mastermind Group Coaching Conference Calls and one-on-one coaching via scheduled 30-minute Zoom calls; tip sheets and templates; and other supporting resources.
Segment Guides™ is a licensed online database that provides energy professionals with the jargon, yardsticks, and sound bites they need to establish credibility with their prospects and customers. Connecting the dots between energy projects and non-utility-cost financial and non-financial benefits is an important dimension of this database. With Segment Guides™, energy professionals will find it easier to open a conversation, or revitalize a stalled one, with confidence.
Segment Guides™ currently features insights, jargon, yardsticks, and success stories for 24 segments:
Bakery Goods & Snack Processing

Biotechnology & Laboratories

Colleges/Universities

Commercial Real Estate

Dairy

Data Centers

Electrification

Government

Greenhouses

Grocery

Healthcare

Hospitality

K-12 Schools

Large Assembly

Manufacturing

Meat & Poultry Processing

Parking Garages/Lots

Residential

Restaurant

Retail

Senior Living

Service Retail

Warehouses & Cold Storage

Water Distribution/ Wastewater Treatment

Bonus Resource: Digits to Widgets downloadable worksheet
After completing this course,
you will be able to:
Utilize the jargon, yardsticks, profit margins, trade organizations, trade journals for 24 different market segments
Understand the connection between various energy solutions and the outcomes that each of these segments truly value (includes citations and hyperlinks to original sources that prove those connections)
Understand and communicate the utility-cost-financial, non-utility-cost financial, and non-financial benefits of a proposed energy solution
Identify the market segments and roles that represent your most promising targets
Modify benefits of a proposed energy solution so that they can be measured with market segment-specific yardsticks your customers use to measure their own success
Explain projected energy savings to customers in the context of their day-to-day operations to make the benefits more compelling
Concisely communicate your value proposition to capture and retain your decision-maker's attention

Demonstrate how financial metrics other than simple payback period can more effectively prove the merits of an expense-reducing investment

Anticipate and overcome more than 65 myths and objections that can stall or stymie project approval
Assemble and use a "Success Story Archive" and an "Objections Archive" to empower you and the rest of your sales team to get more proposals approved
Skillfully prevail when faced with "three bids syndrome"
Coordinate your marketing and sales efforts so that they genuinely support each other
Testimonials
What people saying
"Selling Energy is the most comprehensive, insightful, and focused training system for today's energy technology professional. Mark's Selling in Six system is unparalleled in the online training world. Join top producing energy professionals learning what's important to the energy services buyer with Selling Energy. "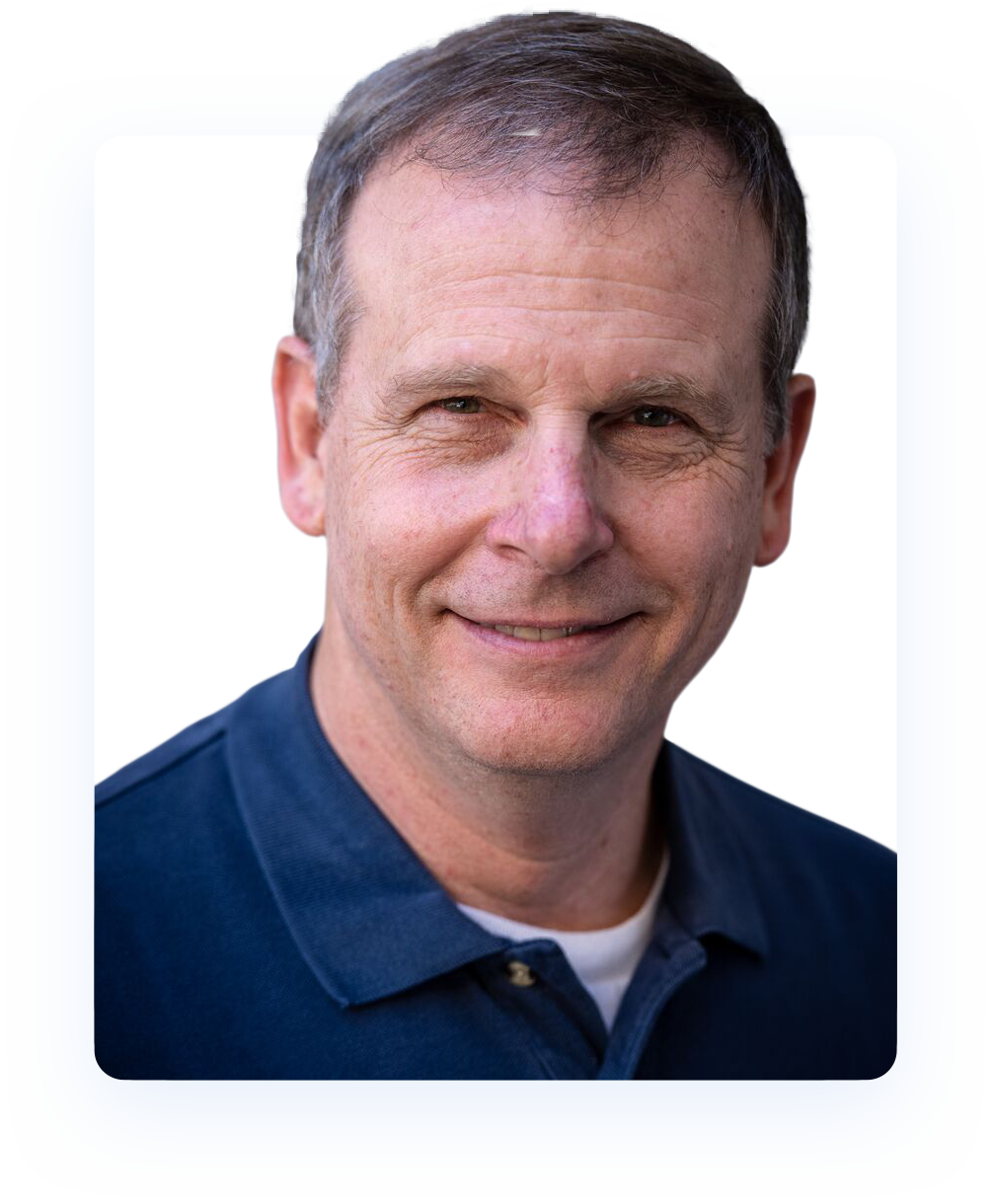 "Mark's program addresses every aspect of being a successful sales professional, which really gets at being successful in life and the pursuit of goals. He digs into how your enthusiasm, presentation, and habits impact your accomplishments, as well as how those you encounter -- not just prospects, but everyone you meet -- can make a huge difference in your achievements. This was the best time spent in training, out of the multiple degrees and hundreds of hours of CEUs, that I have ever done. Well worth the full cost, and then some!"