Selling in 6™ Internal Champions
$588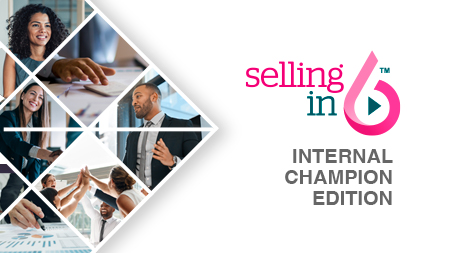 About Selling in 6™ Internal Champions
A casual observer would assume that "vendors" and "contractors" sell energy projects to building owners. In reality, the energy managers and other internal champions connected to those buildings wind up doing most of the "selling." They're the ones who lobby to gain consensus among their peers in property management, facilities and engineering; persuade senior management to prioritize the initiative; and, ultimately convince capital budgeting to approve the needed funds. If the property is income-producing and the tenants' cooperation is needed to make the proposed initiative a success, those tenants need to be sold on the idea as well.
Why You Absolutely Need Selling in 6™…
Imagine being able to learn how to sell energy projects more effectively simply by viewing 6-minute lessons on your smartphone, tablet or any other internet-connected device.
Format: Online, on-demand streaming.
Length: Each training video is ~6 minutes long; with 128 lessons included, the total length is equivalent to two full days of training.
Subscription-based service: Selling in 6™ is offered as a single-user, full-year subscription, providing more than enough time to view and review all lessons. Renewal is also an option.
Download an informational flyer about Selling in 6™
See Mark Jewell in action on YouTube
Selling in 6™ Internal Champion Edition is comprised of 128 six-minute lessons excerpted from Selling in 6™ Platinum Edition. As with all other Selling in 6™ Editions, these lessons are accessible via smartphone, tablet or any other Internet-connected device. If desired, custom viewing reports can be enabled and sent to the training sponsor on a weekly basis automatically.
Given that adult learners benefit greatly from a "blended learning" experience, each Selling in 6™ licensee receives additional resources to help them understand, retain, and actually apply what they are viewing.
Each Edition of Selling in 6™ provides…
Hundreds of mobile-learning 6-minute lessons, and the following bonus content…
NEW: An audio-only version of the lessons designed to maximize hands-free learning on the road
Ongoing invitations to attend monthly Mastermind Group coaching conference calls moderated by the instructor, Mark Jewell (a $348 value)
An edition-specific Selling in 6™ Playbook, featuring exercises, templates and resources to support you as you view the lessons
A hardback copy of Mark's Wall Street Journal best-selling book Selling Energy: Inspiring Ideas That Get More Projects Approved!
An audiobook version of Mark's book narrated by the author himself, accessible in our LMS along with the Selling in 6™ content
Bulk Discounts: Group order discounted pricing is available. Contact us at info@sellingenergy.com or 415-814-3744 for more details and assistance placing your group order.
Try our Sales Training ROI Calculator to determine how quickly Selling in 6™ Internal Champion Edition could pay for itself!
Questions? Contact us at info@sellingenergy.com or 415-814-3744 and we'll be glad to assist you!
After completing this course,
you will be able to:
Win by starting with "why" rather than "what," "how," "how much," or "when"
Ask the right questions, both to establish credibility and to know what to propose
Segment-specific selling with jargon, yardsticks and sound bites that capture attention
Know/sell utility-cost-financial, non-utility-cost financial, and non-financial benefits
Make energy solutions attractive to owner-occupants, tenants and landlords
Equate savings to equivalent revenues and widgets to help prospects visualize the benefit
Understand profitability measures that attract/retain a business customer's attention
Sell based on your prospect's values rather than your offering's features or benefits
Migrate decision-making to consider factors that are more important than "lowest first cost"
Develop and deliver winning elevator pitches and one-page narrative proposals
Migrate the discussion from simple payback period to the metrics that really matter
Develop and delivering compelling one-page financial analyses
Revitalize stalled or rejected proposals by using compelling sound bites and reframing
Anticipate and overcoming more than 70 myths and objections that can stymie success
Find and court stakeholders, decision-makers and influencers
Understand the perspectives of asset managers, property managers, CFOs and more
Understand how the decision to buy will be made
Balance the avoidance of loss with the promise of savings
The art and science of active listening
Supercharge your productivity with effective phone calls and voicemails
Maximize the usefulness and impact of emails
Maximize the effectiveness of meetings, including planning, agendas, minutes and more
Take, index and archive great notes
Testimonials
What people saying
"The entire content is a roadmap to success! The best part is knowing that it does NOT end today and that we have all of these resources to access. This will continue to reinforce all the great tips, actions, and changes through drip irrigation."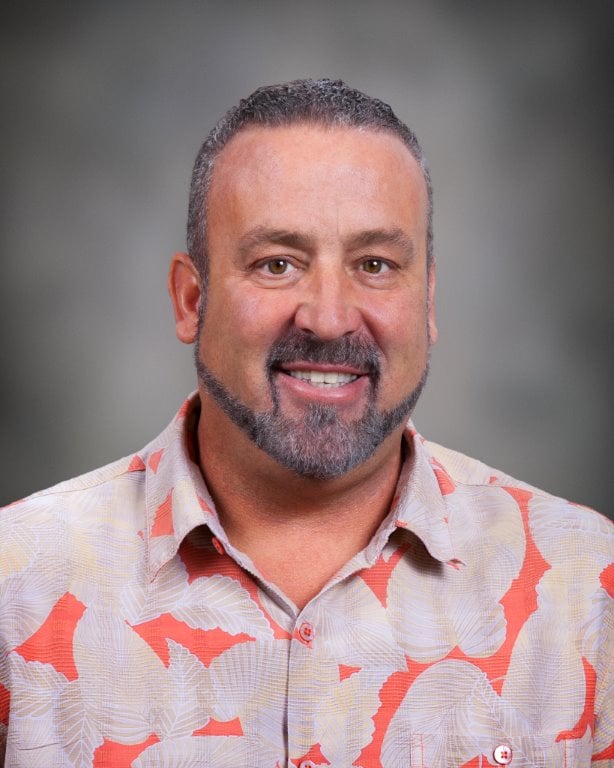 "I was impressed by Mark. You can feel his energy and he's so passionate about what he does. He adds a little improv to the workshop, which helps keep everyone engaged. He's just brilliant. His knowledge on the subject is amazing. He really wants you to be successful."